Detection Dogs for Conservation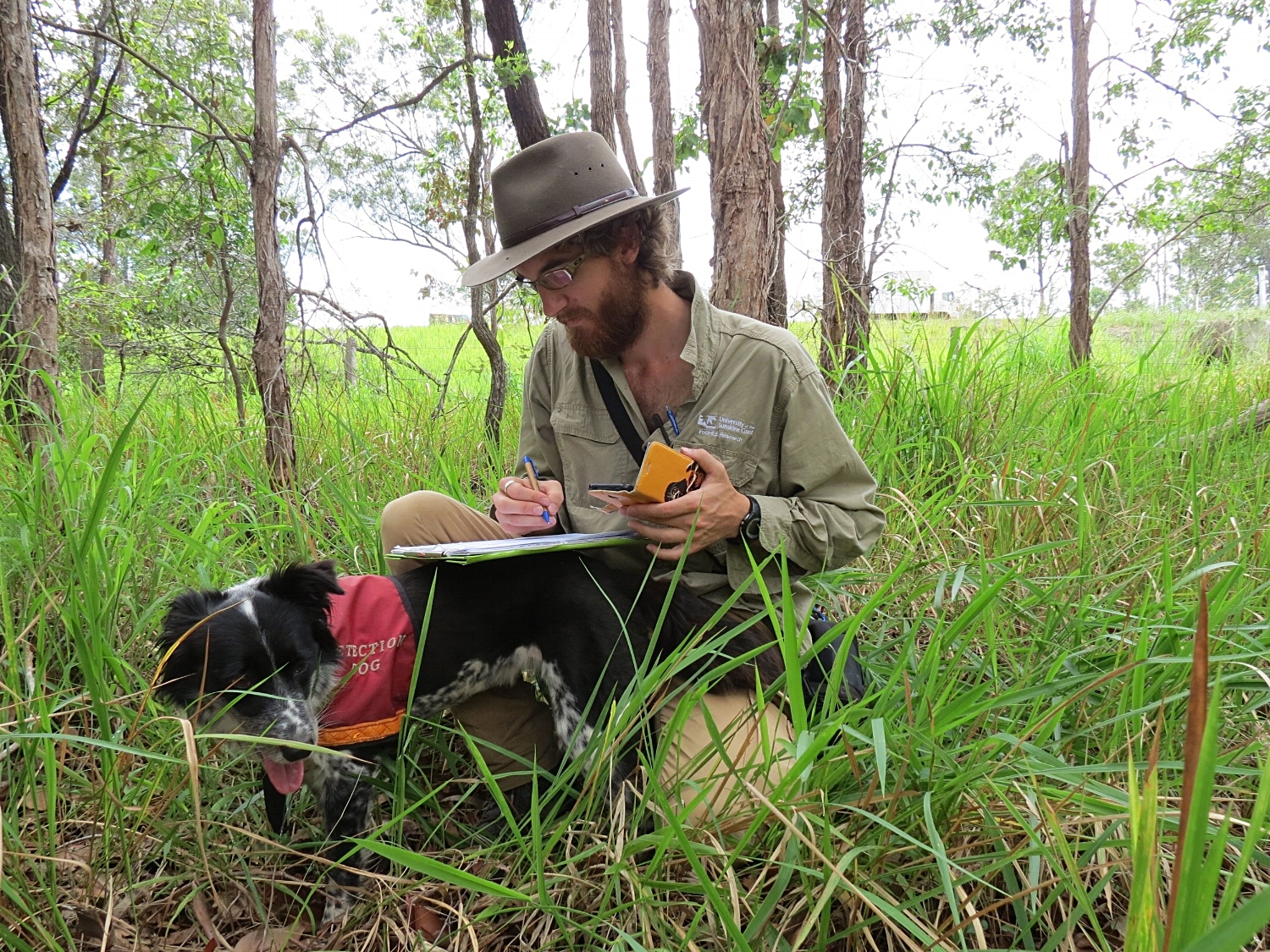 Accurate data on presence / absence and spatial distribution for fauna species is key to their conservation. Collecting this data can be time consuming, laborious and costly, especially for species, like koalas, which are characterised by low densities, large home ranges, and cryptic or elusive behaviour.
Dr Frere and Dr Cristescu established the Detection Dogs for Conservation (DDC) initiative in 2015 to improve conservation outcomes for vulnerable species. We currently have five detection dogs to locate quolls, koalas, koala scat and identify disease in populations which are impacted by human activity.
Maya, our first koala scat detection dog, has proven to be 19 times quicker and 153% more accurate in finding koala scats than human-only teams. Scat provides genetic, physiological, toxicological, hormone, dietary, Chlamydia and other physiological information used to determine animal health.
We undertake consultancies and research to identify on the distribution, movement, genetic connectivity, health and presence of disease in koala populations.
We have delivered more than 14 consultancy projects. Our clients include Queensland Department of Transport and Main Roads, Northern Tablelands Local Land Services, Redland City Council, World Wildlife Fund for Nature, Noosa Shire Council, Australian Wildlife Conservancy, and Queensland Trust for Nature.